To celebrate and connect with 'Irishness' on St Patrick's Day, Co. Antrim based company Awakin.com have released, 'The Irish In Stories', available completely free for the day, giving everyone a chance to join in the celebrations. You can download the iBook here (iPad only).
The Irish believe in the power of storytelling and sharing favourite Irish Stories is an age old tradition. The world is full of folks who love Ireland and so Awakin.com aim to create a virtual gathering around an Irish fire side where a world of mythology can be discovered by listening to the great tales of Irish Gods and heroes. Through authentic tales the experience helps you travel to places unknown and experience Ireland in a truly different way.
The Irish In Stories is an interactive study guide to the dawn of Irish history and mythology and celebrates the ancient art of storytelling. Within this immersive experience it is possible to discover great tales of heroic battles and explore legends through text, audio and interactive images.
The Irish In Stories Interactive iBook is a multi-media learning experience that Awakin.com feel sure to capture the imagination of anyone with an affinity for the Irish.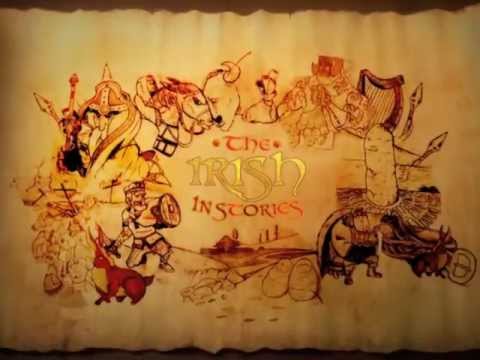 To accompany the iBook, Awakin have also released – 'Irish Warrior: The Games', which is available on iPad also. It's a fun and addictive game based on fun challenges to young warrior's skills. Players will also have to opportunity for bragging rights as they upload their score to Game Center (iPad version only) and to Twitter.
Happy St Patrick's Day!
Source: Press Release