"Education institutions are making only limited progress in leveraging technology and eLearning to meet their educational goals."
One half of AvatarGeneration loves educational apps and design, the other half (me!) loves educational stats and research. In my daily web exploration, I came across the Vision K-20 2012 Survey from The Software & Information Industry Association (the principal trade association for the software and digital content industry). The Vision K-20 Survey is an annual online self-assessment for educators and educational leaders in K-12 classrooms, schools and districts, postsecondary courses, departments, and campuses.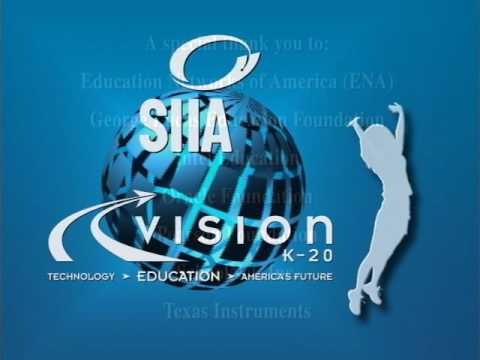 Participants were asked to answer each of the 20 benchmarking questions based on both their current level and their ideal level of technology integration. Adding the ideal level of integration to each benchmark statement allows schools to see where they are in relationship to their ideal level and allows SIIA to create a collaborative vision with educators about the future possibility for technology integration.
Some interesting findings in the survey included:
Education institutions are making only limited progress in leveraging technology and eLearning to meet their educational goals.
Post-secondary consistently outperforms K-12 on current technology integration, a trend seen over the past three years.
While only a minority of participants reports their current level of technology integration as high, a majority have a high ideal level and view technology integration as highly important.
The survey indicates that Educators in both K-12 and Postsecondary have a desire to integrate technology at a much higher level than they currently have, but need support and assistance to make that happen.
Gap analysis identifies the benchmarks with relatively higher ideal scores but lower usage scores, and therefore in greatest need of attention: Among K-12 participants, the most critical gaps are:

Interactive, adaptive, multimedia courseware and simulations are used in teaching and learning
Access to online professional development resources, courses, and peer collaborative communities is provided
Students have access to courseware and technology-based curriculum
Electronic supplemental instructional resources and/or online tutoring are accessible to all students
Courseware and/or learning management systems are used to differentiate instruction
Robust enterprise applications and systems are in place to support institutional management and business activities

Changes in the mean scores for the Seven Educational Goals benchmarks are also relatively small, year-to-year and results are similar across both the K-12 and Post-secondary segments. The goal of facilitating communication, connectivity, and collaboration received the highest scores, but there is little differentiation in scores among the goals that follow. The goal with the lowest score is nurture creativity and self-expression.
Check out the Executive Summary here and the full report here.
What do you think? Do you agree with the results of the survey? Feel free to comment below.