The Awesome Island Learning Game was invented by Brian Page, an Ohio 'Financial Education Teacher of the Year' to help teach the most important personal finance topics in a fun and exciting way.
Designed for anyone aged 10yrs to adult, the learning game covers 100% of the recommended personal finance topics including budgeting, saving, taxes, debt, careers and income, philanthropy and investing. Up to 30 people can play simultaneously out of one game. The learning game takes approximately 2 hours or 2 typical class periods to play.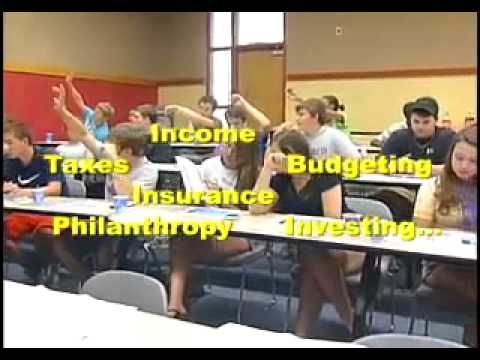 The Awesome Island Learning Game is a great way to introduce students to the fundamental concepts of personal finance.  Each game comes complete with player game sheets, job and career cards, investment share cards and spinners, visual aids (travel posters) and a CD with projectable game spreadsheet. Only one game is needed for an entire classroom to play at once.
For more information visit: http://www.awesomeislandgame.com